 About
My name is
Shane Kendrick

, the owner of

Kendrick Recovery Solutions.

Welcome to this site, thank you for taking the time to have a look at us as an option to get help and support for you or your loved one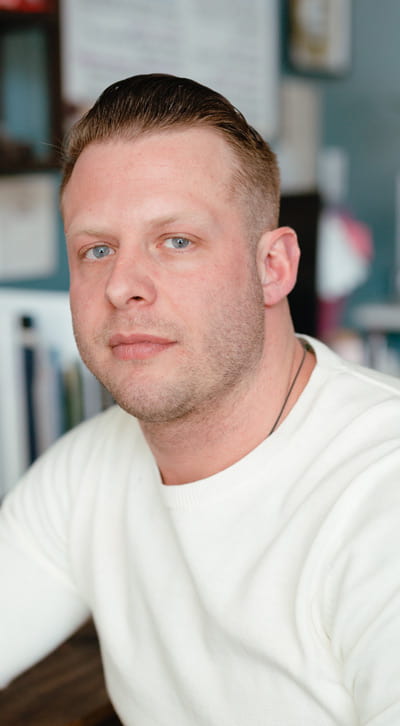 I have been in long-term recovery, finally surrendering to my own helplessness of my addictions.
Since I began working on my recovery, I found I had to change everything about my life and my mindset in order to begin rebuilding everything I had torn apart.
During this time in recovery, I have worked consistently to become a certified recovery coach and am beginning my next phase of this professional journey with the educational backing to carry out, with a team of expert interventionists, whose experiences and strengths best serve the needs of each client and their loved ones.
I have and am steadfastly developing and consistently working towards aligning my personal and professional life. Creating a stable, gratifying and unified balance that moves me towards my greater purpose of helping others who still struggle with substance misuse. I find myself humbled that my life's experiences coupled with the work of recent years has come together. This motivates me to continue learning, develop myself and my company professionally and I find myself always eager to find new ways to provide non-judgmental, encouraging support to others.
I take this line of work very seriously and show my determination through consistent action. I have an extraordinary work ethic and a high level of dedication towards my own continued progress; always looking to bring the best of myself to the table as I know, firsthand what it is like to need the most dedicated support system.
It is through the combination of my personal experiences struggling in the consequences for many years of the actions caused through my addiction, my witnessing of the loss of so many who have succumbed to their own struggles and the transformation I see and feel each day today that has led me to strive to assign meaning in the form of compassionate and encouraging support to those who are in need.
I have come to the unshakable belief that this is my mission, my life's purpose and my passion to help others find recovery and rebuild themselves as I am, day by day, one step at a time.

Confidential, empathic, purposeful & non-judgmental support.
Encouragement from those with the life experience and education to offer the best support possible.
Present solutions just for today, in a way that builds a better tomorrow.
We look for developing ways that proactively support our client's and their family's specific needs.
Consistent, dependable, and determined in every interaction to offer the highest level of guidance.